19 BENGUET ATHLETES RECEIVE RECOGNITION, CASH INCENTIVE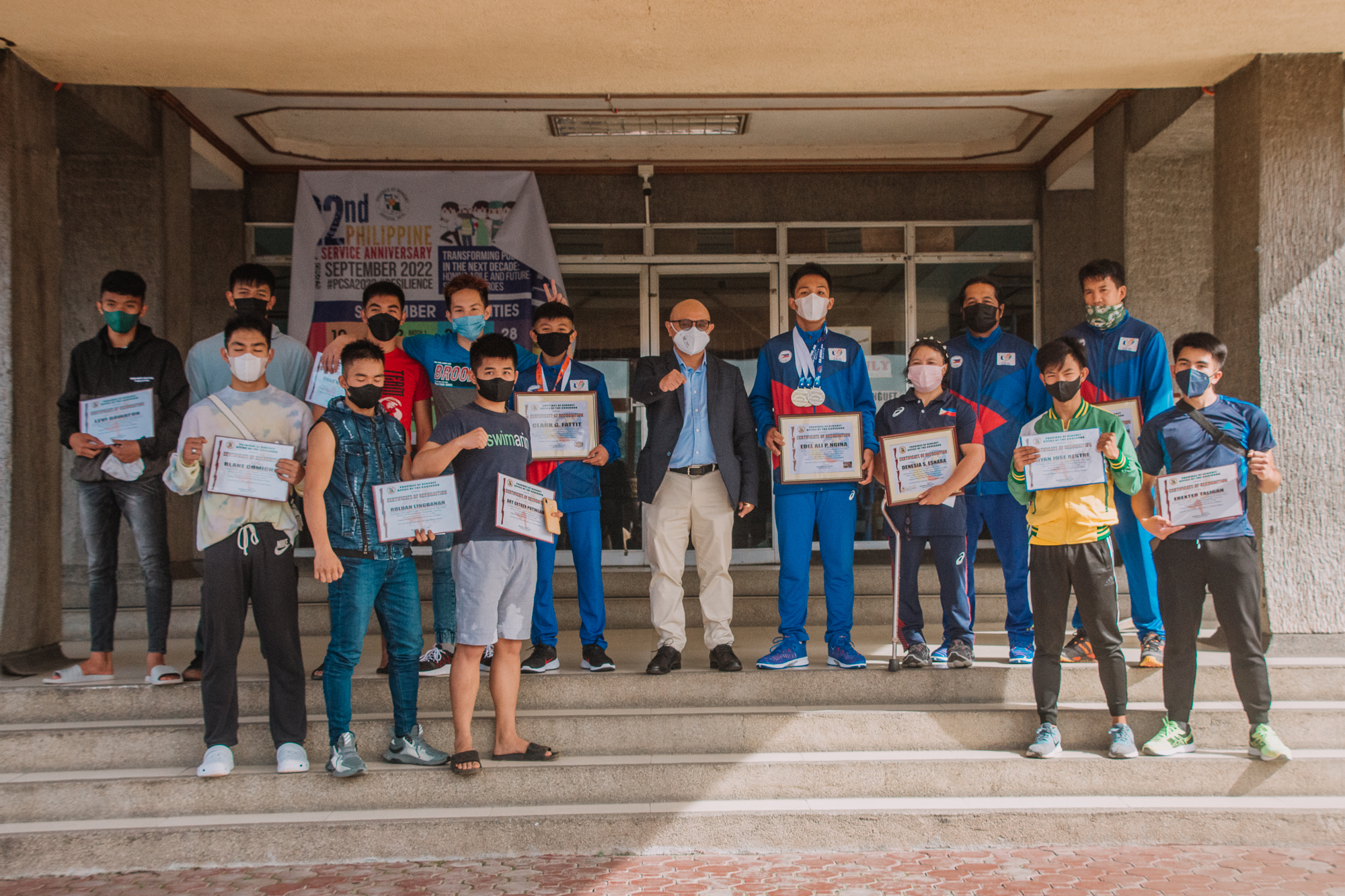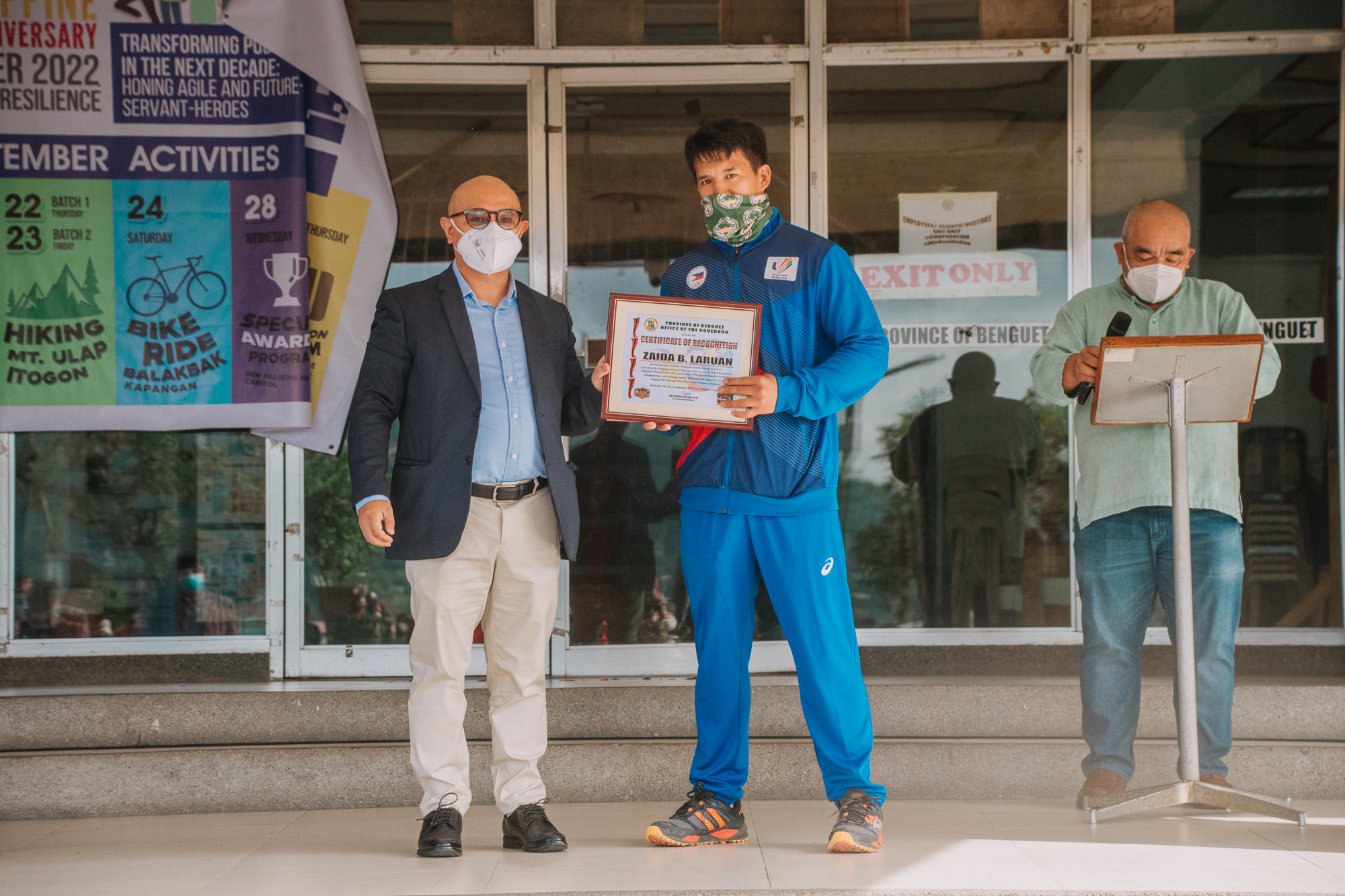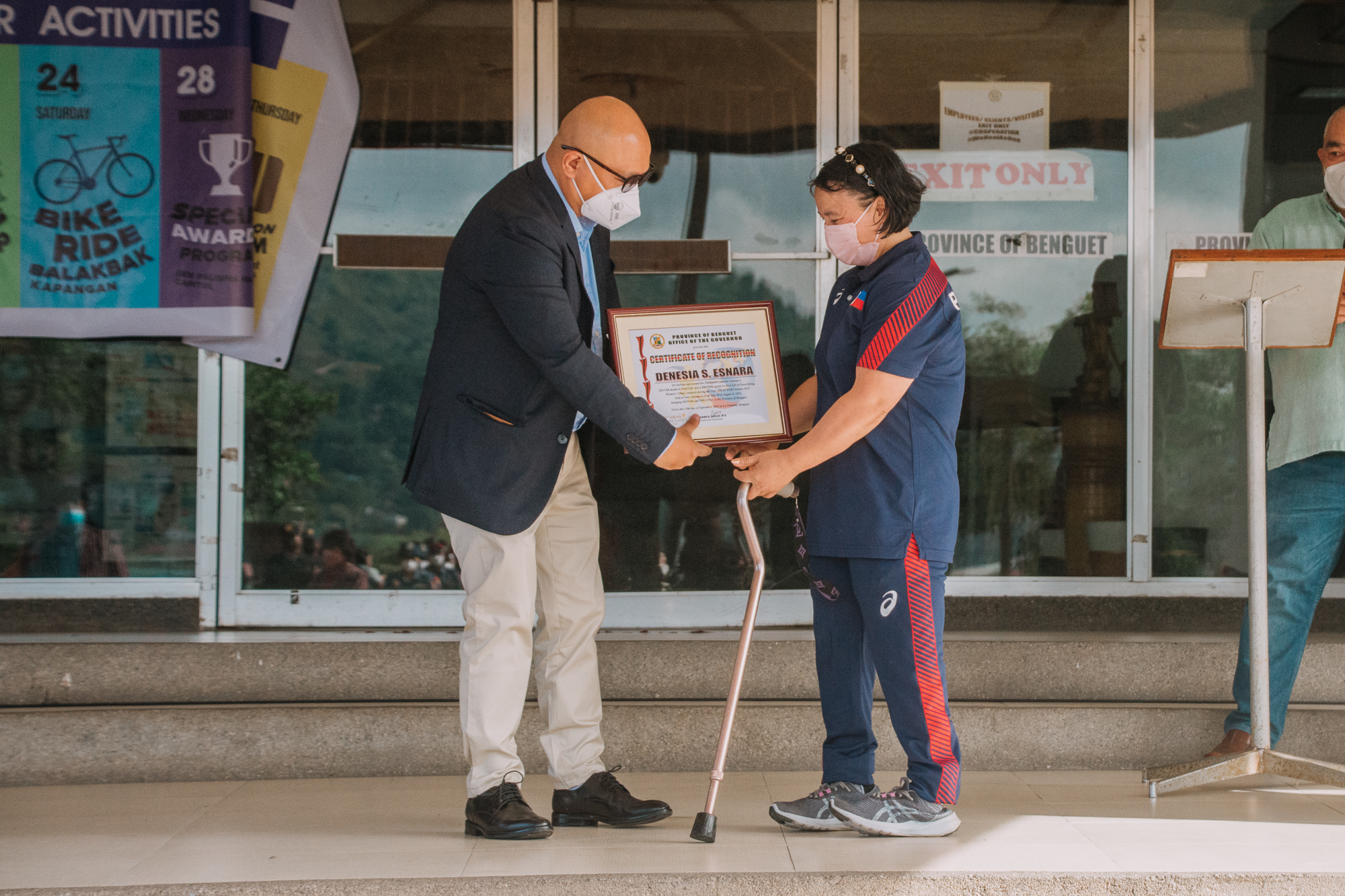 Previous Next
NINETEEN Benguet athletes who have recently won regional and international sports competitions received recognition and incentives from the Provincial Government of Benguet during the flag raising ceremony at the Provincial Capitol on Monday, Sept. 19.
Governor Dr. Melchor Daguines Diclas turned over certificates of recognition and cash incentives to the athletes acknowledging their efforts and dedication that brought prestige and honor to the province.
The recognized athletes include three iBenguets who brought in medals from international sports events. They are Edel Ali Ngina who secured two gold medals and a silver, and Clark Fattit who garnered silver and gold medals, both during the 2022 IFMA Youth World Muaythai Championship in Malaysia; and Denesia Esnara who brought home silver and bronze medals from the ASEAN Para Games.
The 16 others are part of the Benguet team who captured medals during the 2022 Muaythai Regional Championship-Luzon Leg in Olongapo City. They are:
[GOLD MEDALIST] Sarah Garwageo, Pennylope Padcayan, Ryan Jose Bestre, Blane Comicho, Roldan Lingbanan, Erexter Taligan, Vhiko Mark Alhado, Ronaldo Dominguez, Renson Cornel and Michael Rimando.
[SILVER MEDALIST] Levi Dawaton, Angel Manalo, Art Getrex Potingan and Chad Mayos .
[BRONZE MEDALIST] Shiander Alley Casel and Audrel Kitz Daniel.
Governor Diclas also recognized Bryan Olod, Zaida Laruan, and Jun Benito, Benguet team's coaches during the 2022 Muaythai Regional Championship-Luzon Leg. Laruan was also a coach during the 2022 IFMA Youth World Muaythai Championship.
The office of Governor Diclas has been actively supportive of the endeavors of Benguet athletes competing outside the province or the country through Provincial Sports Coordinator Dean Mark Monang.
Meanwhile, Governor Diclas encouraged aspiring iBenguet young athletes who want to follow in the steps of the 19 athletes and all other inspiring athletes who brought pride to the province to practice the same values of discipline and determination.