2 BENGUET ATHLETES WIN 3 GOLD MEDALS IN MALAYSIA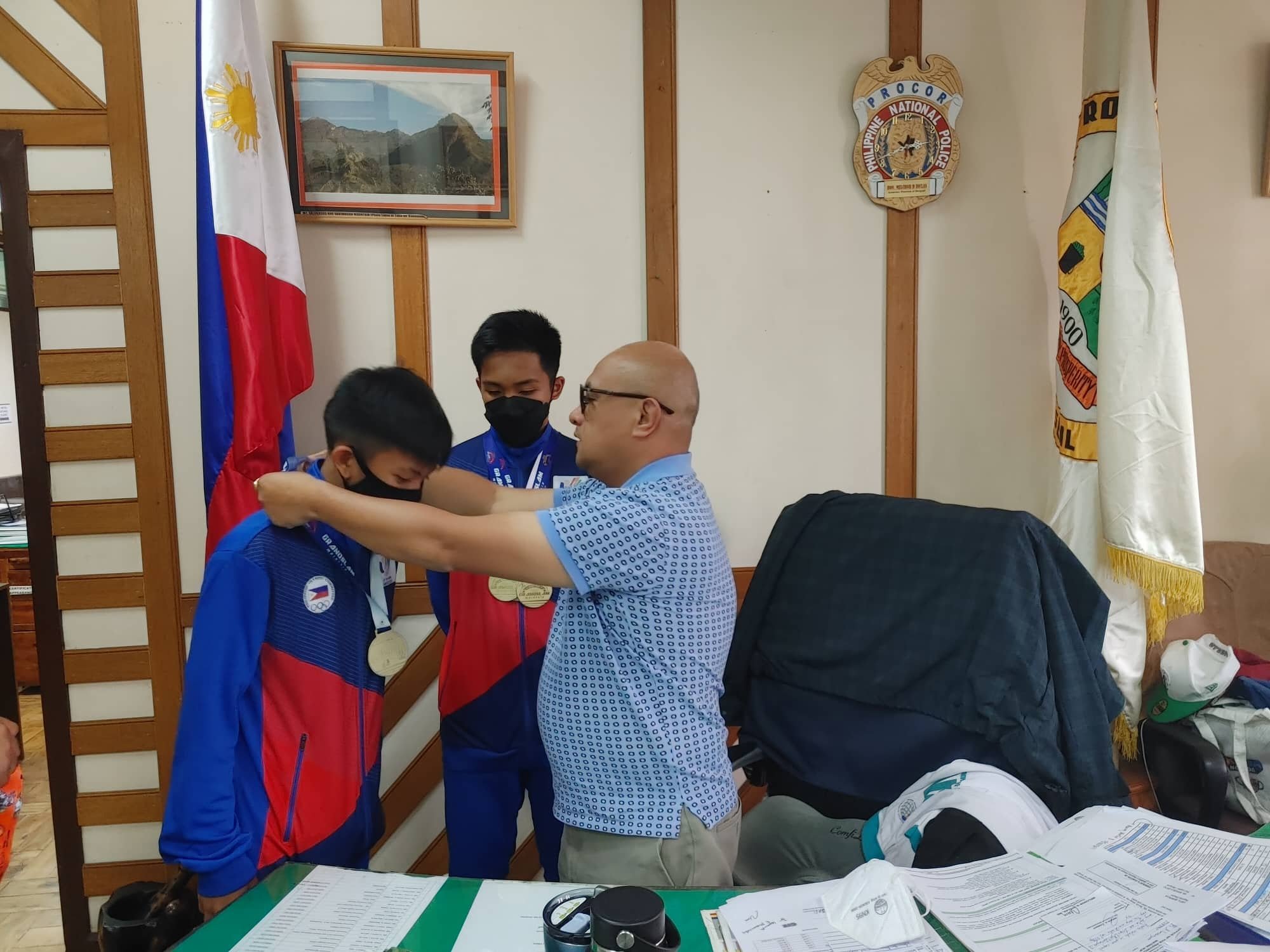 Benguet athletes have once again demonstrated the Cordilleran strength in Martial Arts in a recent international sports competition.
They are Edel Ngina who notched up two golds in Wai Kru and Mae-Mai-Muay Thai, and Clark Fattic who clinched a gold medal in Mae-Mai-Muay-Thai in the recently concluded 2022 IFMA Muaythai Youth World Championships held in Malaysiau2019s capital city on August 9-21.
Ngina and Fattic paid a courtesy visit to Governor Dr. Melchor Daguines Diclas at the Governoru2019s Office on Thursday, August 25, where they were recognized on their triumph.
Governor Diclas noted how appreciative and honored he is seeing Benguet athletes raise the countryu2019s flag in international sports competitions.
u00a0
u00a0
u201cEdel and Clark, and all our athletes who have brought prestige to the province in the field of sports, local and international, are true inspirations for virtues of discipline and diligence,u201d the Governor said.
The two will receive financial assistance from the Office of the Governor on top of the incentives they will be given for winning gold medals, according to Dean Mark Monang, Provincial Sports Coordinator.
Ngina comes from Mankayan while Fattic is from La Trinidad.
IFMA or the International Federation of Muaythai Associations has u201c130 member countries worldwide with 5 continental federations, together existing under a single, unified regulatory bodyu201d according to IFMAu2019s website. Further, a post in the same website says u201c[t]he IFMA Youth World Championships is more than just sporting competition,u201d but it also supports educational and cultural exchange.