4 BENGUET YOUTH AMONG 6 CORDI BETS FOR GREAT MAN OF THE UNIVERSE PH 2022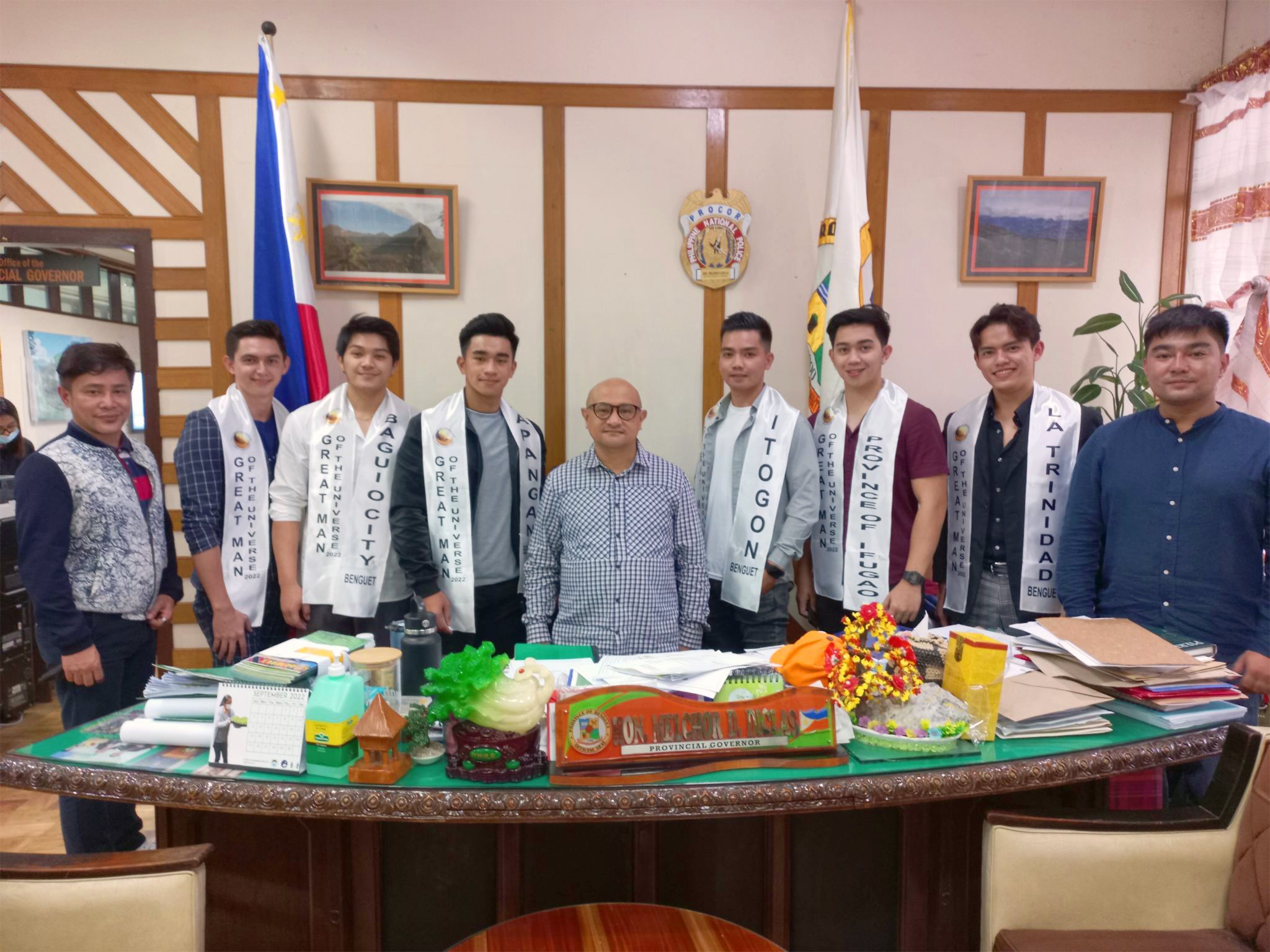 Four u2018greatu2019 young men from the Province of Benguet will be joining two other candidates from Cordillera in showcasing the regionu2019s culture and tourism in this yearu2019s search for the Great Man of the Universe Philippines.
They are Lucas Empiso from Kapangan, Delefher Comising from Itogon, Miguel Jarre Bas-ilen from La Trinidad, and Stephen Harold Lilley, Jr. from Sablan. The two others are Irvin Tan representing Baguio City and Wendell Bona Guway representing Banaue, Ifugao.
The regionu2019s bets presented themselves to Governor Dr. Melchor Daguines Diclas during their courtesy call at the Governoru2019s Office on August 17, accompanied by their production manager, Joel Noah Quinto, and Great Man of the Universe u2013 Cordillera Regional Director, Paul Paran, who was also Mr. Philippines Runner-Up in 2018.
Governor Diclas expressed support and appreciation to the young men for taking role in promoting Benguet culture and tourism in advocacy pageants such as the Great Man of the Universe.
Not only do the candidates represent and advertise the province through such activity, but they also become empowered and serve as a role model for community involvement and youth leadership among their fellow Benguet youth, the governor said.
The national pageant will be held in Manila by November this year according to Paran, but he said the candidates will start with their u2018online challengesu2019 next week.