Philippine Identification System Registration EXTENDED Until September 30, 2022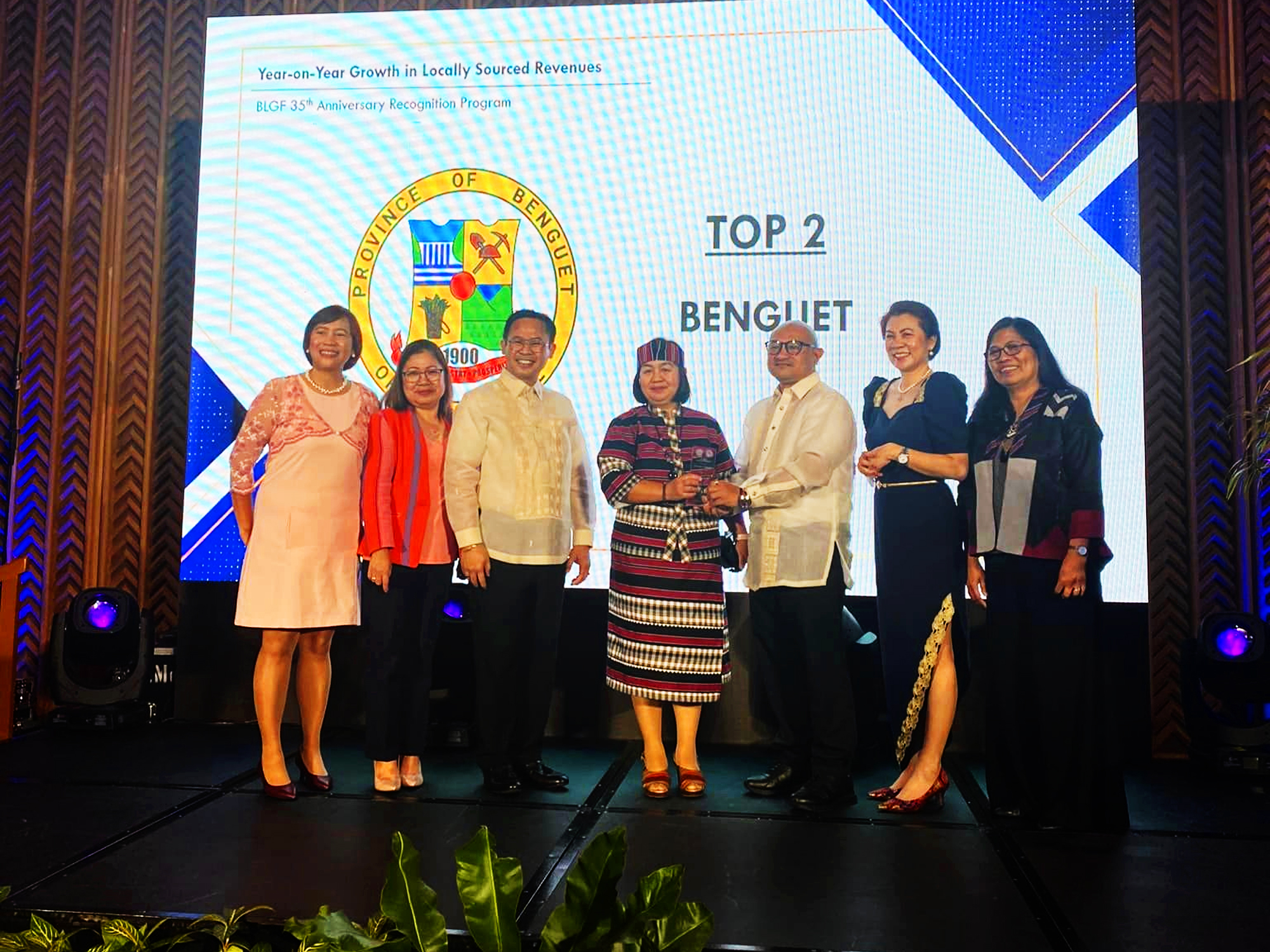 Previous Next
The Provincial Government of Benguet headed by Governor Dr. Melchor Daguines Diclas was recognized as top performing local government in local revenue generation nationwide during an awarding ceremony held in Metro Manila on October 26 in celebration of the 35th Founding Anniversary of the Bureau of Local Government Finance (BLGF).
Benguet ranked second among all the provinces in the country under the Year-on-Year Growth in Locally Sourced Revenue category for fiscal year 2021.
Based on the 2021 LSR, Benguet recorded a 67.9% increase with P683.65 million compared to the P407.15 million LSR in 2020.
The plaque of achievement was received by Gov. Diclas and Provincial Treasurer Imelda I. Macanes.
The Governor recognized the effort and camaraderie of the personnel in the Provincial Treasury Office and all the offices concerned with the collection of fees and charges saying it is a fruit of a continued collaboration.
Governor Diclas said the provincial LGU will continue to work hand-in-hand in putting more effort to maintain or even improve its performance in revenue generation.
The province also ranked 7th nationwide under the same category for fiscal year 2019-2020.