BENGUET PLGU PUBLIC SERVANTS FETED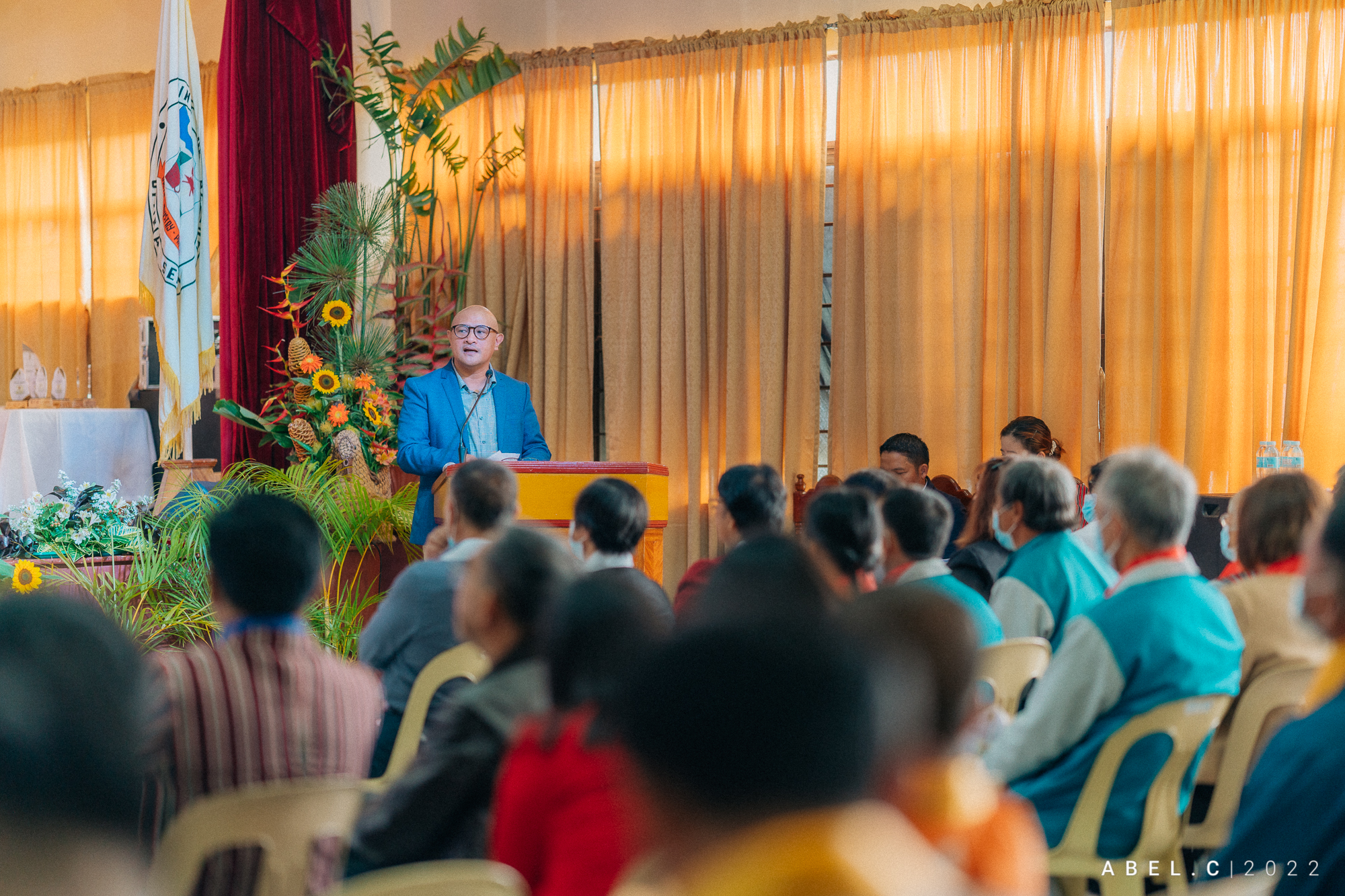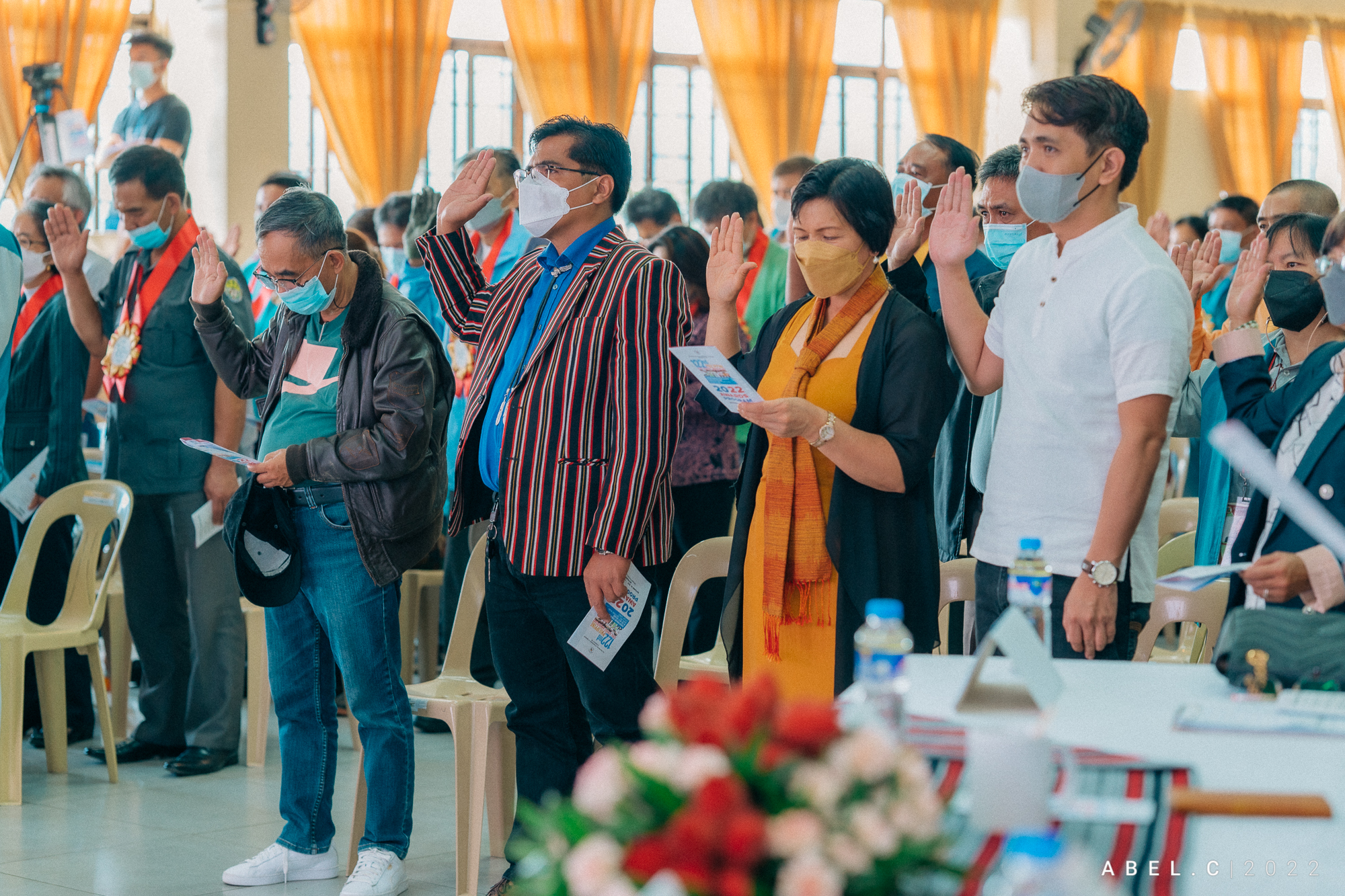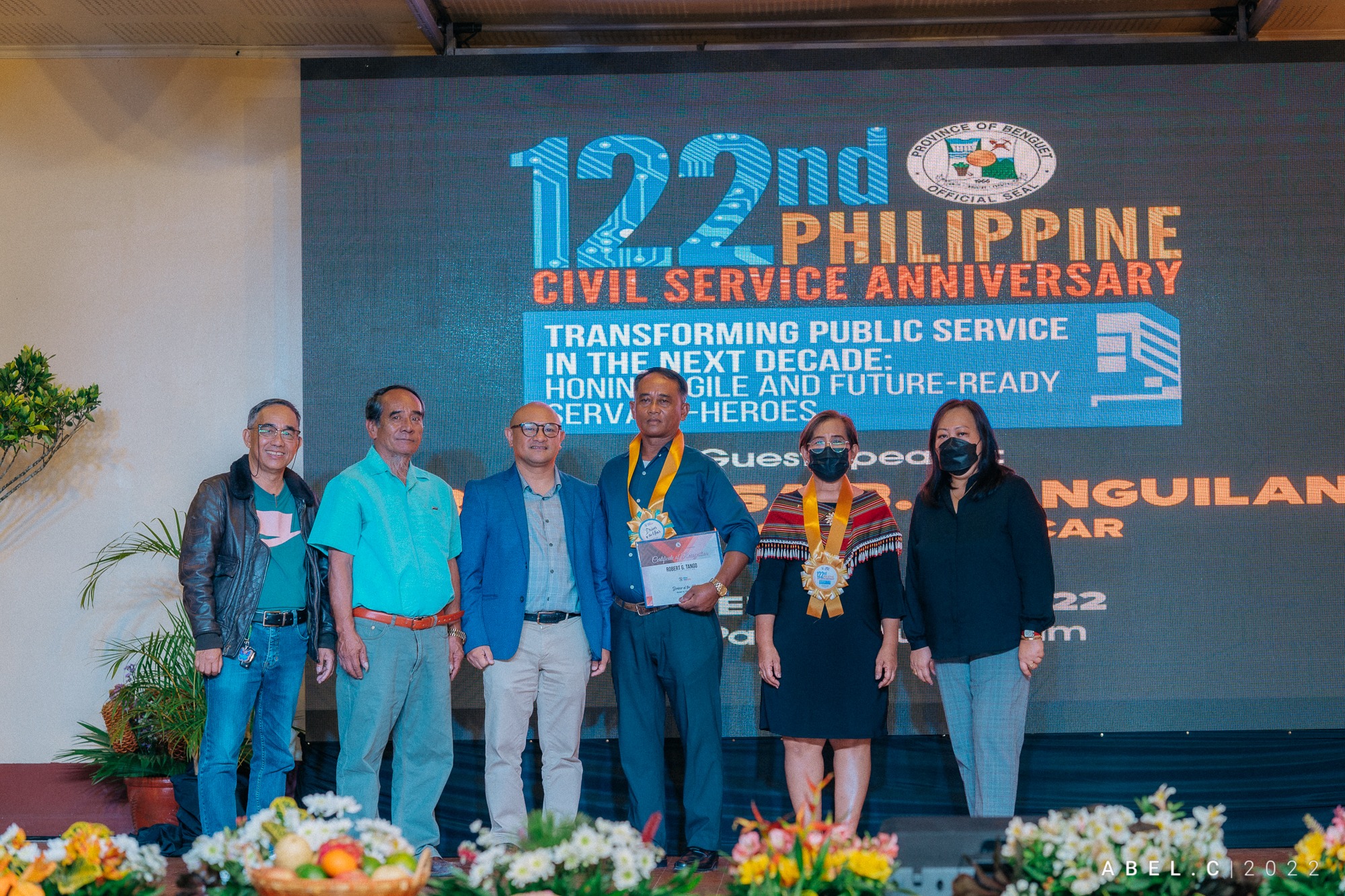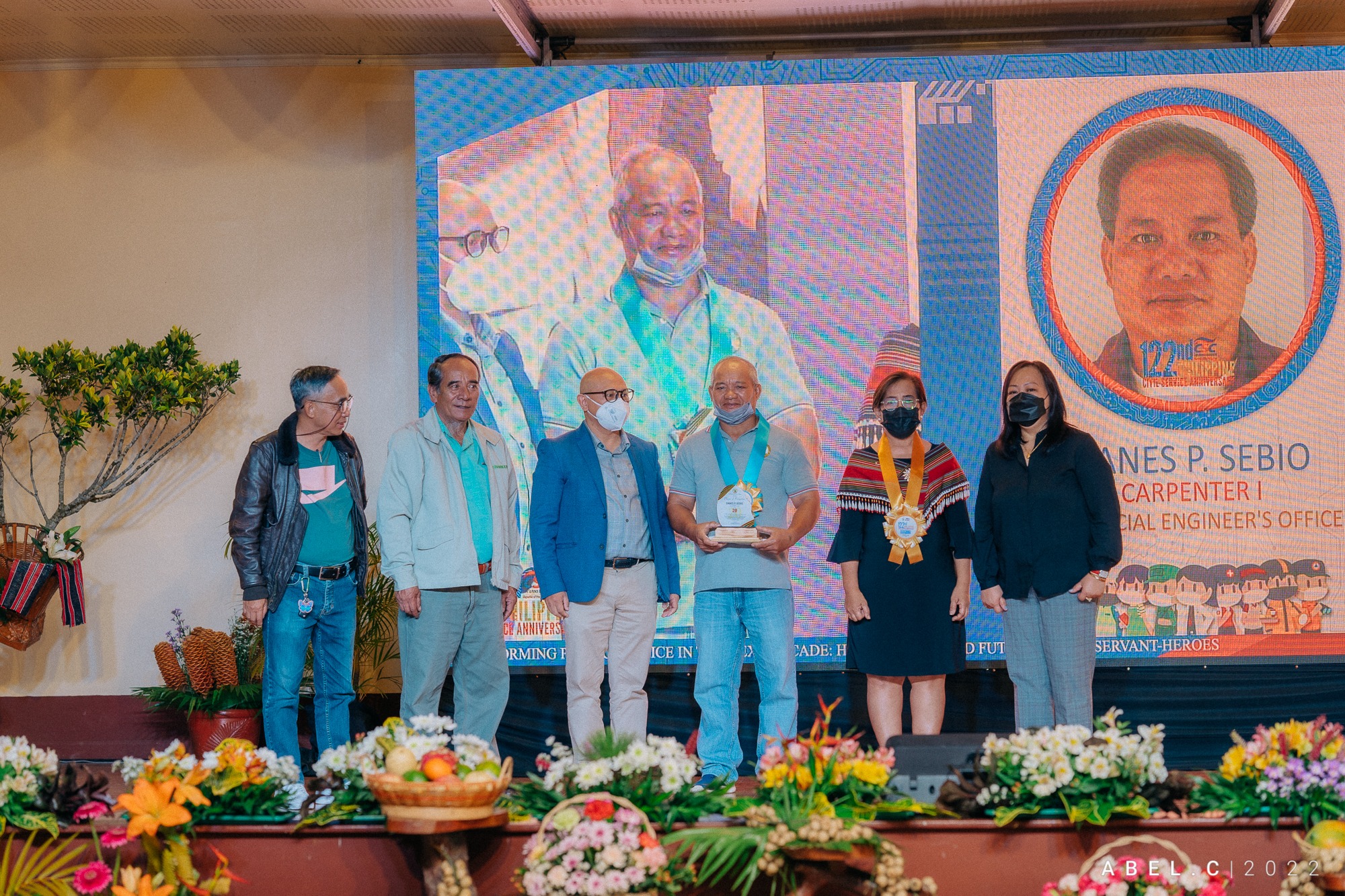 Previous Next
ONE HUNDRED TWO Benguet Capitol employees received plaques of recognition from the Provincial Government headed by Governor Dr. Melchor Daguines Diclas during the LGU's 2022 Awards Program organized by the Provincial Human Resource Management and Development Office at the Ben Palispis Auditorium on Wednesday, Sept. 28.
This is in celebration of the 122nd Anniversary celebration of the Civil Service Month with the theme "Transforming Public Service in the Next Decade: Honing Agile and Future-ready Servant Heroes."
Ninety-three (93) of the awardees were commended for their "faithful, meritorious, and selfless" service in the government, seven were conferred the Career Achievement Award for pursuing their post graduate degrees, and two were awarded the Utility Worker of the Year and the Driver of the Year.
Governor Diclas expressed felicitations to the awardees on setting an excellent example for their colleagues and other public servants.
"Through those fruitful years you rendered, the Province has improved because of your work," the Governor stated. He also commended those who pursued their master's and doctorate degrees recognizing the contribution of post-grad programs to the improvement of the employees' performance and the services they provide.

"We encourage others to also pursue their post graduate degrees as we aim for excellent service for the province," he added.
The Governor also lauded the Provincial Capitol's utility workers and drivers for their patience and sacrifices in ensuring the safety of their co-employees.
Governor Diclas ended his remarks underscoring the spirit of cooperation and helping one another as an important value for the attainment of the collective goal of the Provincial LGU.
Director Nerissa B. Canguilan of CSC-CAR graced the awarding program as the keynote speaker.
Director Canguilan expressed appreciation to all the public servants especially for hurdling the tests brought by the CoVID-19 pandemic as she emphasized on this year's theme which "captures everything that happened in the past two years."
"Not all heroes wear capes… risking our lives, continuing to bring services for the people despite the odds, despite the risks, it is in itself a highest form of heroism," Director Canguilan said, adding regardless of position, public servants are called to give their utmost dedication and commitment as "job satisfaction and job's worth know no position."
The CSC-CAR director left Michael Angelou's quote "People will forget what you said, people will forget what you did, but people will never forget how you make them feel," as an inspiration for the employees as they continue to provide services to the people who depend on them.
Board members Marie Rose Fongwan Kepes, Florencio Bentrez, and Fernando Balaodan, Sr. also showed support for the employees with their presence and words of appreciation.