NEW PCL-BENGUET OFFICIALS PROCLAIMED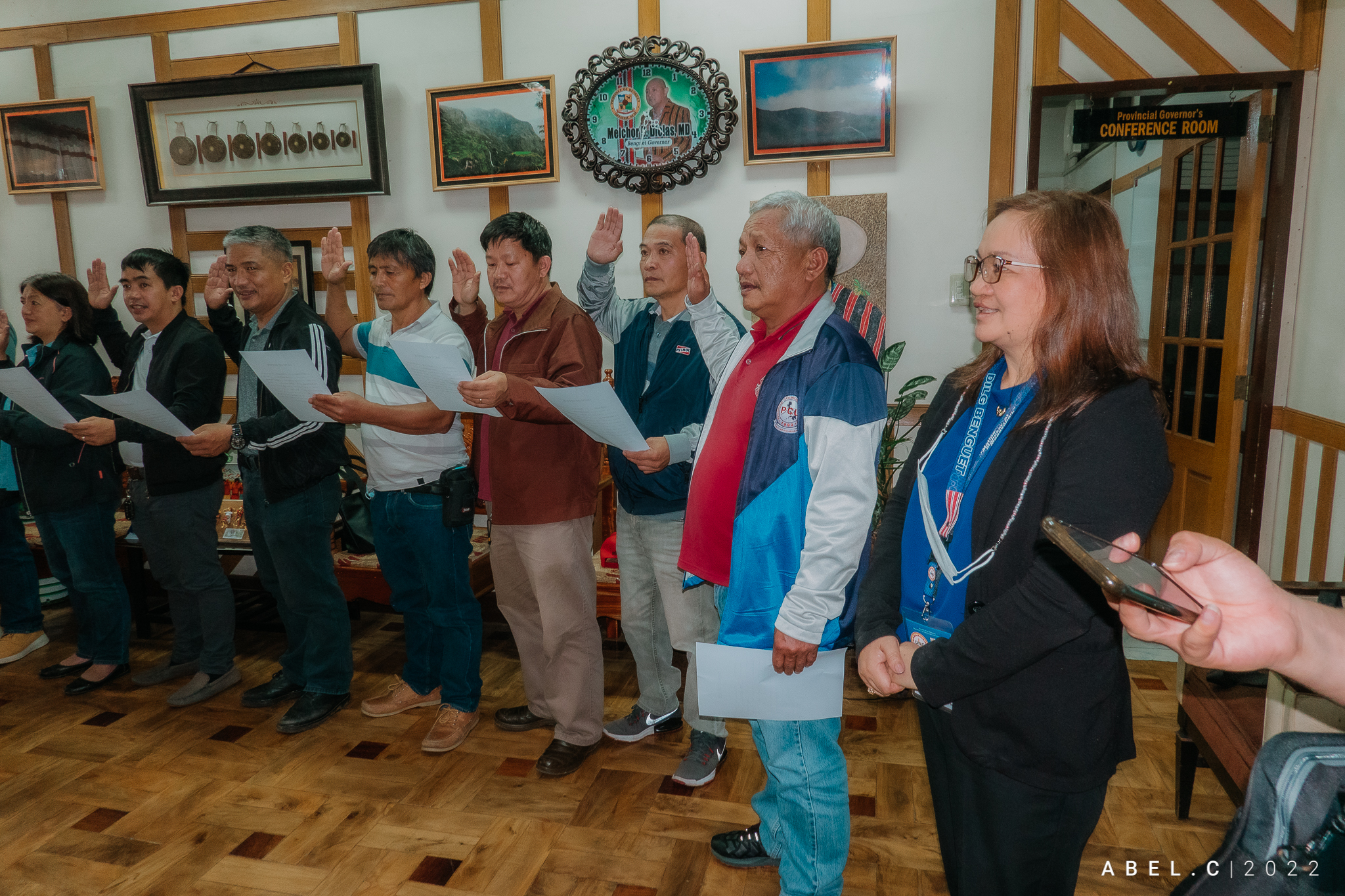 Previous Next
The new set of officers of the Philippine Councilors League – Benguet Chapter took their oath before Governor Dr. Melchor Daguines Diclas at the Governor's Office following the successful election held Wednesday, Sept. 14, at the Benguet Capitol Legislative Building.
Buguias Councilor Ronald Kimakim will serve as an ex officio member of the 11th Sangguniang Panlalawigan ng Benguet after having been elected as the PCL-Benguet President.
Meanwhile, Kabayan Councilor Ghislyn Marave was elected Vice President, Hon. Dinglee Berto as Secretary General, Hon. Elinger Dayotao as Treasurer, Hon. Norberto Pacio as Auditor, Hon. Rex Alwin Aquisan as PRO, Hon. Jovelyn Desierto as Business Manager; and Councilors Edward Beliano, Cesar Calado, Aldrin Camiling, Harris Dizon, Lison Latawan, Jr., Soriano Mendoza, and Lovio Nabe as Board of Directors.
Hon. Kimakim encouraged his co-officials to work in unity as they lead their constituents and perform their duties in line with the programs of the DILG, PCL, and with the HEALTHIER Benguet program of Governor Diclas.
Governor Diclas congratulated the elected officials encouraging them to help one another and build an effective communication culture as they work out various programs for the betterment of the province.
The oath-taking ceremony was witnessed by DILG-Benguet personnel led by Director Regina Elizabeth L. Mammag.