STUDY NOW, PAY LATER PROGRAM FOR FUTURE DOCTORS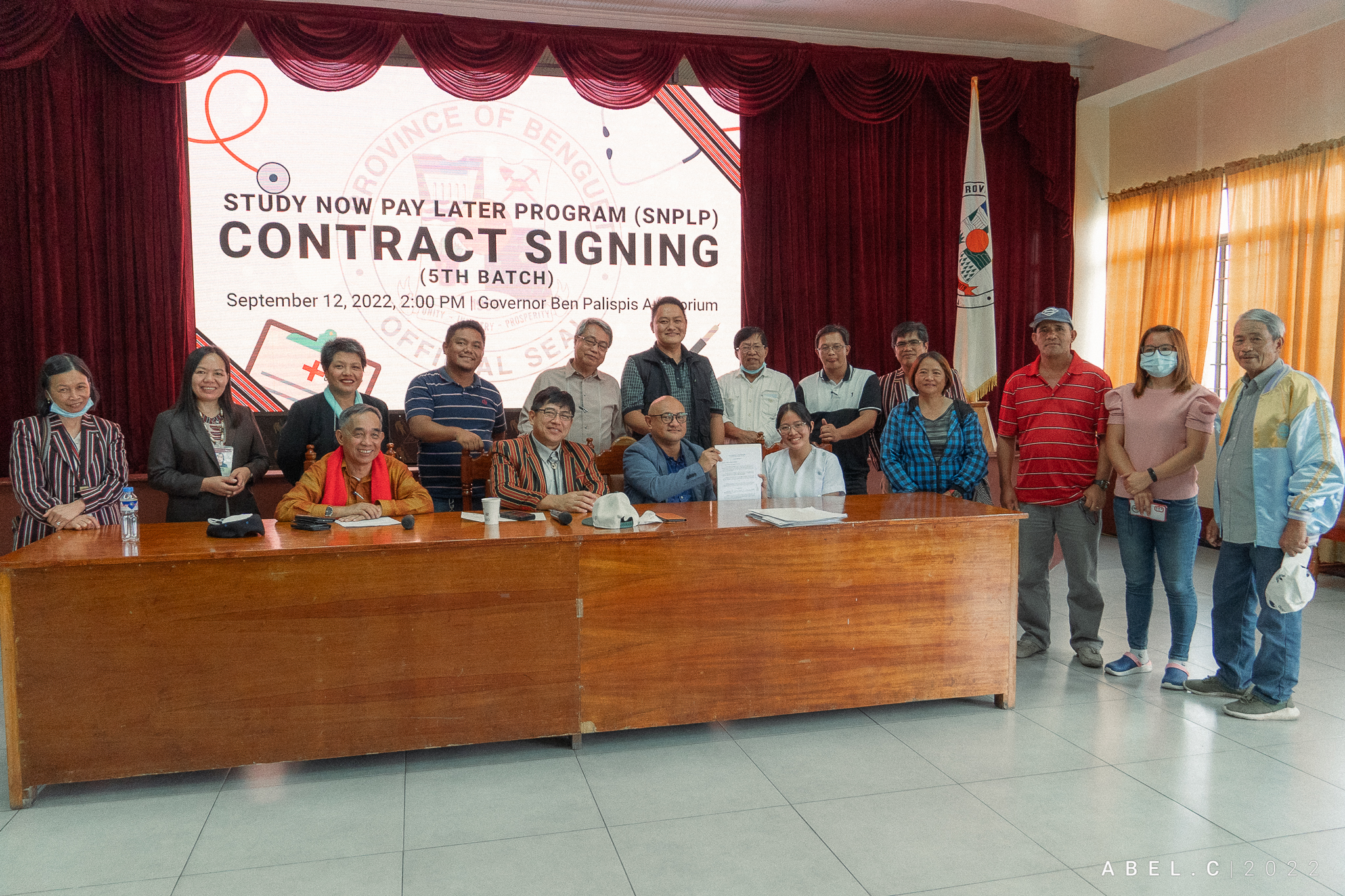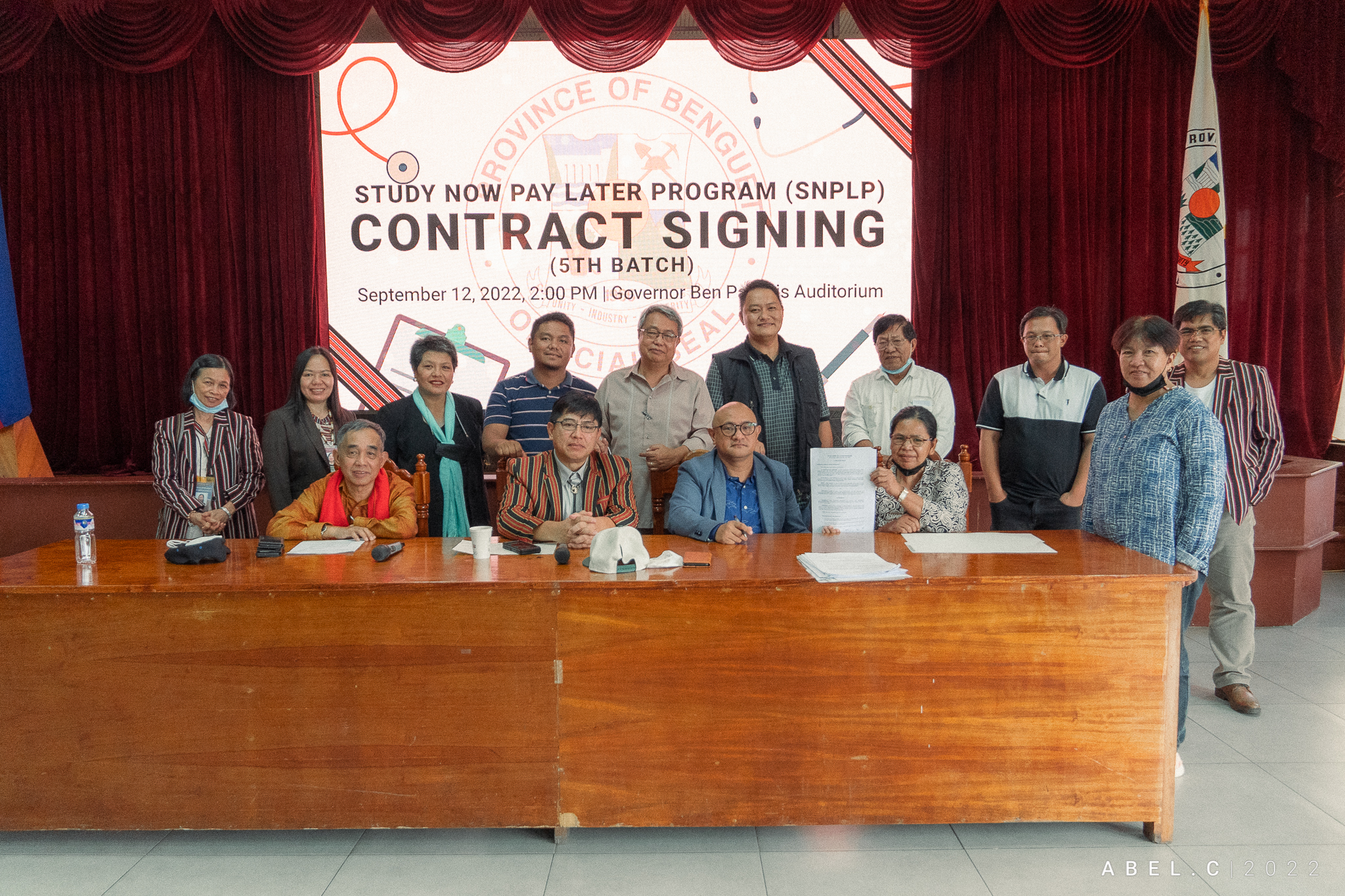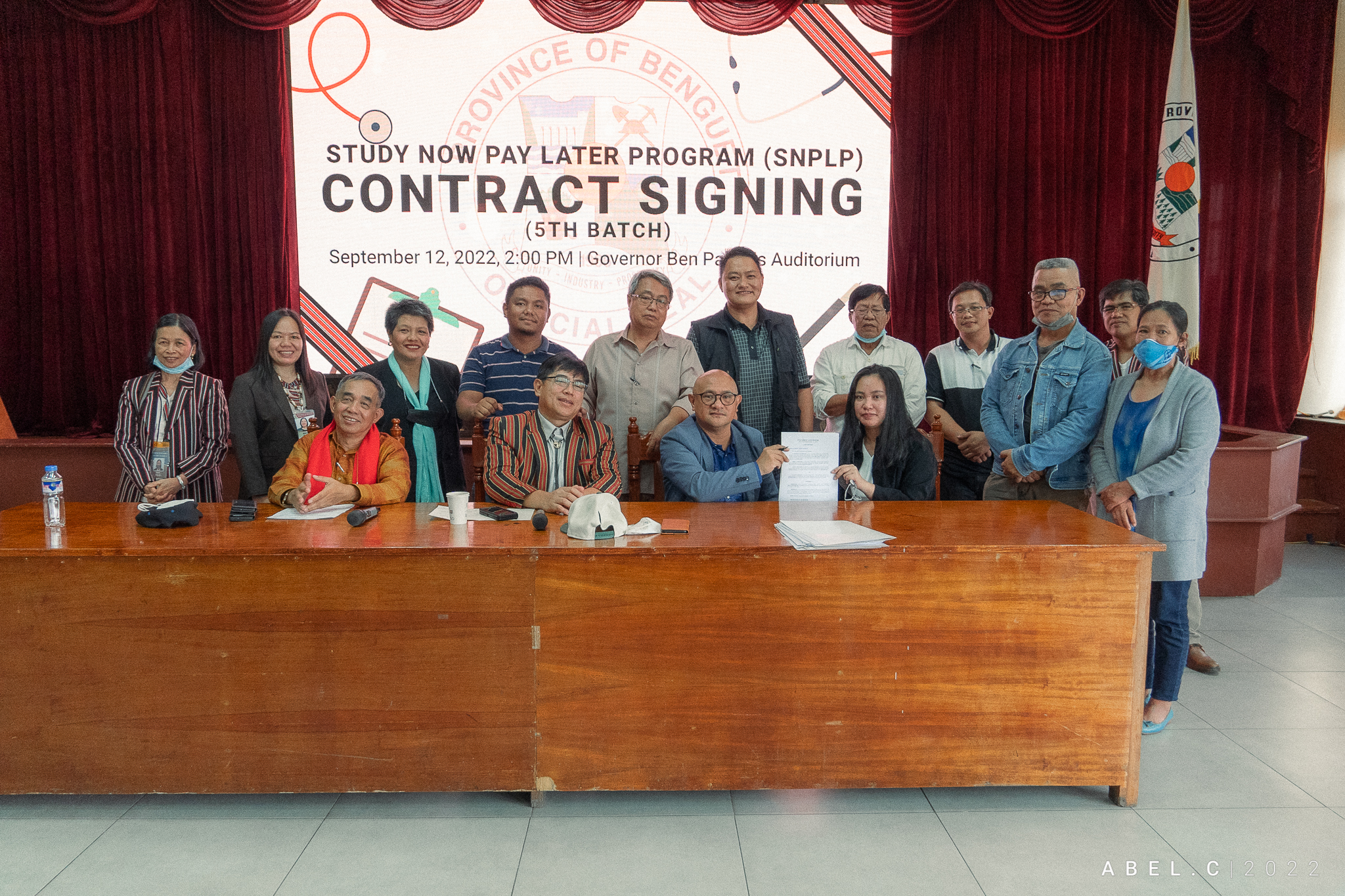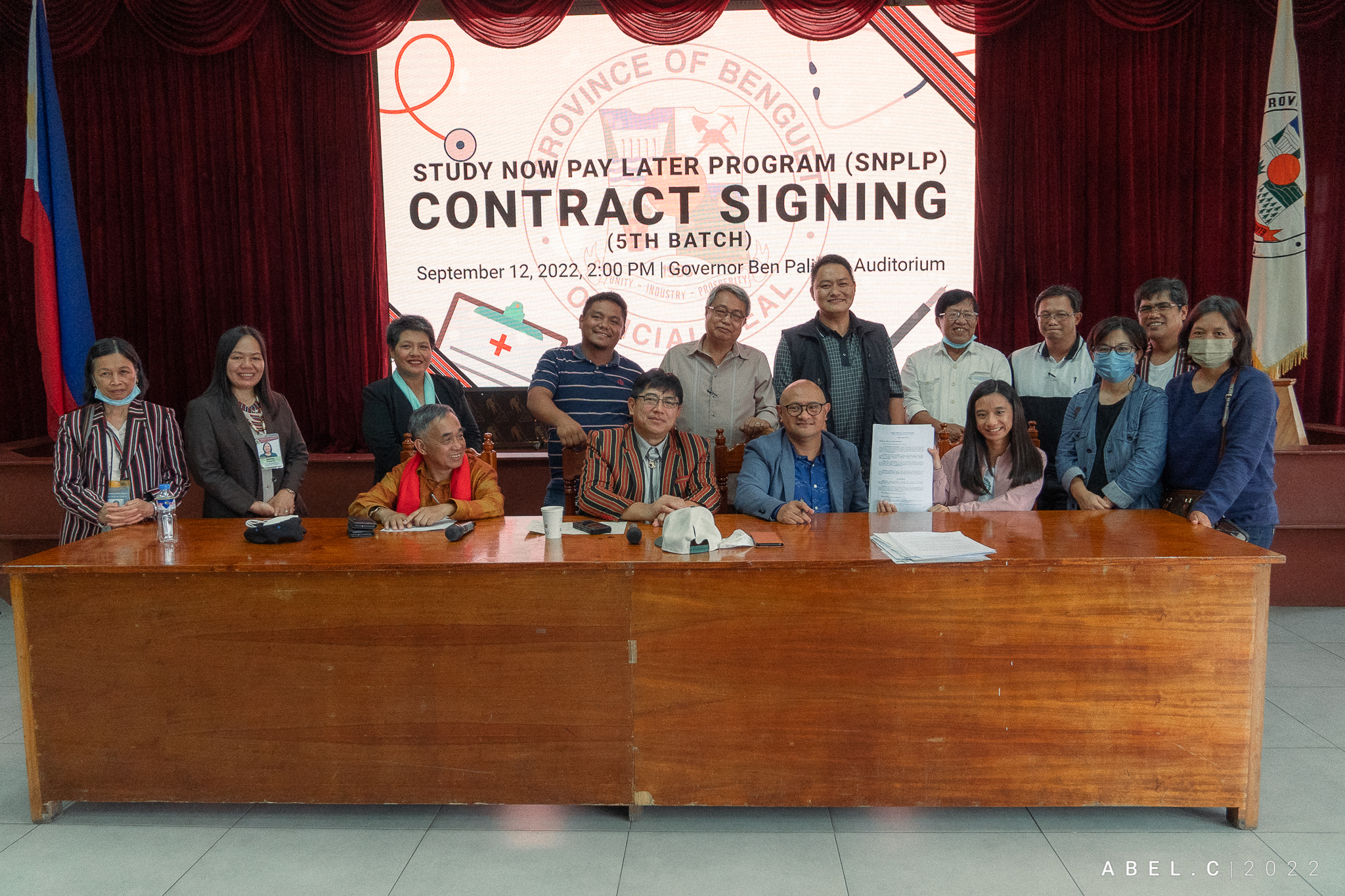 Some 13 medical students from different towns in the province inked contract with the Provincial Government of Benguet headed by Governor Dr. Melchor Daguines Diclas, as beneficiaries of the Study Now, Pay Later (SNPL) program of the Provincial LGU on Monday, Sept. 12.
They are the 5th batch of grantees for the said program.
The SNPL program of the LGU allows medical students to study without having to worry much about their educational expenses. The grantees will pay in installments once they start earning after finally becoming physicians.
Governor Diclas and Vice Governor Ericson Lawagey Felipe in their messages during the contract signing encouraged the grantees to remain dedicated in their aspiration to help build healthier Benguet communities.
u00a0